A great man once said…"Life can move pretty fast sometimes. If you don't stop to look around once in a while you could miss it."
Okay, maybe it wasn't a great man who said that. Maybe it was Ferris Bueller. But Ferris was right! Life can move pretty quick and if we don't stop every once in a while, we could miss out on the entire, whole thing.
Every now and then we all need chill out and take a breather. If we don't take a moment to chill we run the risk of stress and exhaustion impacting our mental health, both in the short and long term. Some of the impacts on your mental health could be anxiety, depression and fatigue, and if left unaddressed those symptoms can lead to diabetes, heart disease and burnout.
Taking time to chill out can lower your blood pressure and reduce things like chronic pain, fatigue, anger and your boost confidence as well [1].
Let's take a look at five awesome things you can do to chill out in Melbourne's Northern Suburbs.
The Coburg Drive-In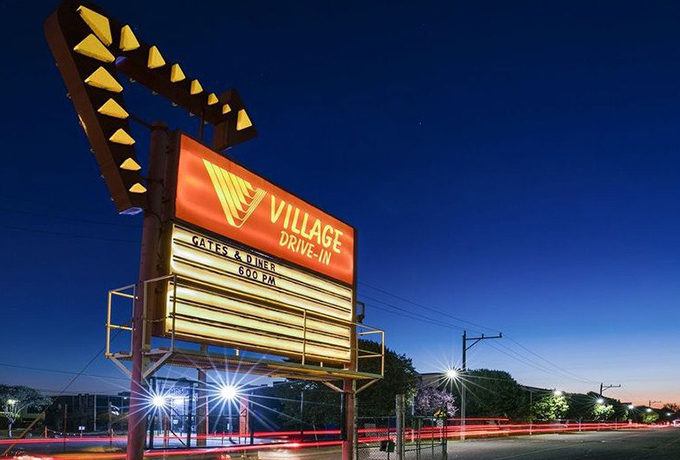 If you're in the mood for some old school, retro fun then get in your car and roll on down to one of Melbourne's last remaining Drive-Ins. Located in Coburg, the drive-in is the largest in the Southern Hemisphere with three screens playing all of today's blockbusters.
There's a 50s style diner that can fill your belly with popcorn and choc-tops and if you're too lazy to even get out of your car, all you need to do is SMS the diner and they'll bring you whatever you want!
Taking the time to chill out and relax over a couple of hours while watching a movie is sometimes all it takes to recharge the batteries and relive the stress of day to day life.
https://villagecinemas.com.au/cinemas/coburg-drive-in
Gravity Floatation Centre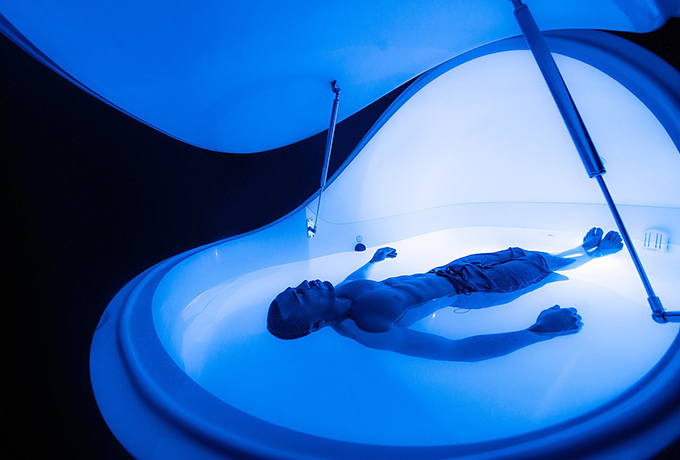 Just climb in and float away your worries. The Gravity Floatation Centre in Northcote may sound like some sort of clinical trial exploring the benefits of sensory deprivation (and in a way it is) but I assure you that it's so much more. What happens is for 1-2 hours you lie in a state of the art pod filled with so much Epsom salt that your body just floats on the surface of the water. You're completely weightless and in addition to that, the pod blocks out any aural or visual stimulation.
The air and the water are kept at around the same temperature as your body which means you float in a near 'zero gravity' state. Many people have said that floating helps them with pain relief, stress relief, recovery and sleep. While others have praised floatation for it's ease in helping people with mindfulness meditation. One thing is for sure, once you're finished you're going to be as chill as chill can be.
https://www.gravityfloat.com.au/
Merri Creek Bike Trail and Picnic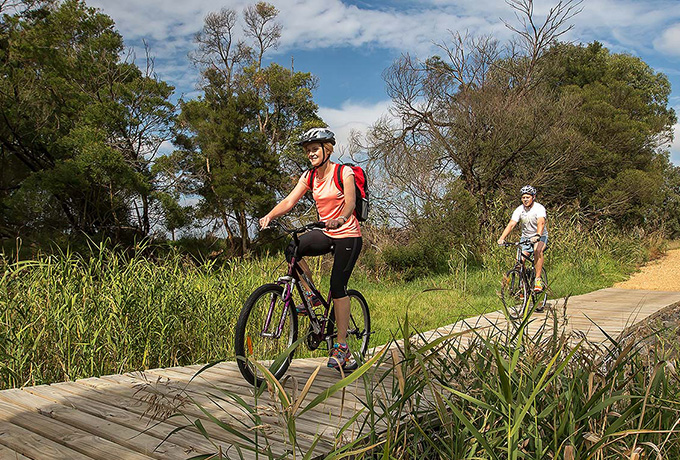 Just pack a picnic, a bottle of wine, pump up the air on your bicycle tyres and you're all set. The Merri Creek bike trail is 21 kilometres of cycling bliss. The trail start at Dights Falls and travels along the creek passing through Coburg Lake Reserve, the Brunswick Velodrome and CERES Community Environment Park.
As far as bike trails go, this is a pretty cruisy one. The path is pretty flat allowing you to cruise along, chill out and just enjoy the ride and the world around you.
https://walkingmaps.com.au/walk/3549
Alternative Women's Fitness
If you hate the gym but want to stay fit then the Alternative Women's Fitness is the place for you. Their motto is "this is not a f@$%ing gym" and they mean it. The music is all rock 'n' roll and the scene is inclusive and is as much about fun as it is fitness. How can it not be with classes like Rebelle Fight Club, Yoga for Rockers and Pizza Fit!
AWF is not only a stress buster but an awesome way to meet new like-minded people.
https://alternativewomensfitness.com.au/
Maneki Neko Cat Lounge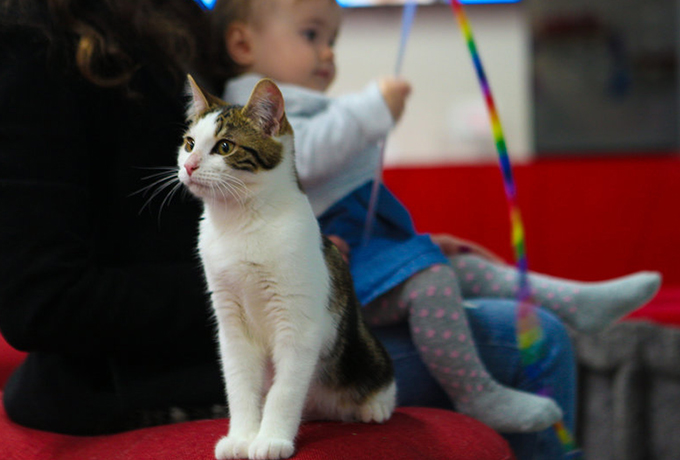 If there's one animal on the face of the planet that typifies chill, than it's the humble domestic cat. All they do is lounge around, sleep and occasionally play with a ball of wool. They love to be patted and hang out on laps. If cats are your thing than the Maneki Neko Cat Lounge in Preston is totally for you.
You can spend an hour or an entire day hanging out with the cats. There's free WiFi, free delivery from Elixir Café and the lounge is big enough for you to take your laptop and do your own thing, or play around with the cats.
If there's a certain furry friend that steals your heart, there's no need to leave sad. All the cats at the Maneki Neko Lounge are up for adoption. So, who knows? You may even leave with a new family member!
https://www.mammaknowsnorth.com.au/indoor-adventures/manekinekocatlounge
Taking the time to chill out is one of the most effective ways to self-manage stress and anxiety. If you set aside some time once a week or so to do something relaxing and fun it can do wonders for your mental health. There is so much to do in the northern suburbs, all you need to do is look for something cool and chill.
References
[1] https://www.healthdirect.gov.au/relaxation
Concerned? Talk to a professional counsellor on 1300 096 269. It's free to people in north, western and central Melbourne and is available 24 hours a day, seven days a week.
Want to know where else you can get help? Find out how to access additional community support.
The CAREinMIND blog is delivered by On the Line. The views in each post do not necessarily reflect those of North Western Melbourne Primary Health Network.